what's up guys!
This is Kosta Stoyanoff
I'm incredibly grateful to be getting the opportunity to share my story, and my life's purpose with you.
For almost 20 years now, I have had the privilege of helping people "lighten-up" from the inside out so they may effectively navigate the journey from where they are to the life they deeply desire to create and experience.
After having personally gone through a series of transformative experiences and personal shifts, I have felt an unshakeable inner "push" to publicly share the insights, tools and wisdom that have positively transformed me and my life in ways unimaginable.
In addition to facilitating workshops, retreats, and working privately with individuals worldwide; I have been blessed to work with inspired leaders, decision makers and visionaries within organizations who are passionate about being of service and leaving behind an uplifting legacy.
Through Uplifted Life, my intention is to remind people that there is more to life than what they have been conditioned to experience, and more to them than they could have ever imagined.
If you are curious about the crazy story that brought me to where I am and the work that I do today, buckle up and keep on reading!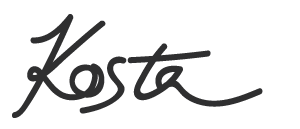 If you were provided with the insights to transform the quality of your life…would you choose to do so?