Align. Thrive. Uplift.
Elevating you to your highest potential and contribution
What is Uplifted Life all about?
Whether you are a leader or entrepreneur who wants to see their business thrive, or simply desire to reach your full potential and fulfillment as a human being, the formula that is required is the same: focus on the root, not the fruit!
Here at Uplifted Life, we're not about quick-fixes and twelve step strategies to help you shape the surface-level of your personal or professional life. We are here to help you untangle from the root causes that prevent you from reaching your full potential, and show you a new way of being whereby true success and happiness is a natural by-product.
Via our online content, inspirational workshops, coaching sessions, live/streamed events and uplifting retreats, you will discover the wisdom and processes that will help you rewire your mind and plant the kind of seeds that will grow into the meaningful life and impact you want to have.
Are you ready and willing to be and do what it takes to live up to your fullest potential?
Transformational Leadership
We educate and empower leaders, visionaries and influencers who desire to elevate their business or organization to its full potential and maximum impact.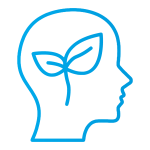 We work with individuals who desire to evolve into the best versions of themselves and who are also passionate about uplifting those around them.
I have attended many self-development workshops, but they only left me more lost and confused. A friend told me about Uplifted Life and against all my expectations, I found their teachings and tools to be refreshing, realistic, achievable, fun and actually life changing
-Gaby C.
Your every thought, choice and action creates an energetic ripple effect that imprints reality in ways unimaginable. That imprint becomes your legacy.
The question is…
what will your legacy be?
Kosta Stoyanoff & Stuart Webster
Founders of Uplifted Life
If you were provided with the insights to transform the quality of your life…would you choose to do so?
Subscribe to our newsletter.