A Road Map To A Soul-Aligned Life: Transformational Weekend Retreat
On your life's journey, do you sometimes wish you had a map?
You know you are here to share your best and happiest self with the world. You care about your legacy and want to make this life count. You yearn for a deeply fulfilling life full of joy, purpose, true abundance and connection. You want to show up in the world and succeed as your true and authentic self… but feel held back.

Can You Relate?
○   You feel like you can rarely relax and fully enjoy your life in the present moment
○   You're often waiting to reach some destination or goal before you can feel happy and fulfilled
○   Feeling light, expansive, playful and anxiety-free sounds like a distant childhood memory
○   You feel heavy, contracted and disconnected from your true self most of the time
○   You know you have great potential, but feel unable to access it
○   You know you have a purpose, but feel directionless
○   You have a hunch that there might be a lighter way to experience your life and achieve your dreams, but don't know where to start
If any of these points sound familiar, Uplifted Life's unique, free-flowing and deeply transformative 2-day luxury retreat at the beautiful Le Couvent in Val-Morin is for you. You will be immersed in the ideal environment to recharge your batteries, reconnect with nature and other inspiring Uplifters, and transform on a deep level.
Join us from June 23rd to the 25th and come realign with the vision, wisdom and purpose of your soul!
Who is this for?
This retreat will activate, inspire, and support individuals who feel called to live up to their full potential and make a positive difference in the world. It will empower those who are ready to overcome self-limiting patterns and finally make the leap towards a life that is in total alignment with who they truly are.

During our time together, you will…
○   Learn how to declutter your mind so you may reestablish connection with your inner guidance and know exactly what your next step in life is
○   Begin to perceive reality through the untainted lens of the soul; allowing for a more expanded understanding of who YOU are and what the "game" of Life is all about
○   Learn about the fundamental laws and principles that allow for a meaningful, effective and expansive life
○   Uncover and untangle from the hidden fears, limiting beliefs and stories that are at the root of everything weighing you and your life down
○   Discover a roadmap that will help you mindfully and effectively move towards your highest potential and generously share it with the world
○   Create your very own "toolbox" of powerful insights and exercises that will support you in experiencing lightness, clarity and direction in all areas of your life
You can look forward to…
○   Healthy and delicious catered meals and snacks that will fill your belly and satisfy your tastebuds
○   Morning sessions of "Soul-Stretching"
○   Transformative workshops
○   Nature walks and relaxation
○   Meditation sessions
○   Meaningful dialog
○   An element of surprise! (By staying flexible with "the plan", we create the space required for whatever insight or shared experience needs to be birthed)

What you need to bring
A sense of curiosity and an open heart.
What you'll return home with
✓   An uncluttered mind
✓   A peaceful heart
✓   A renewed sense of personal power and direction
✓   A deeper connection to yourself and others
✓   An expanded ability to access your inner wisdom
✓   The clarity and tools needed to turn wisdom to action
✓   The confidence and know-how to move your life towards what you choose it to be
✓   New supportive friends who are also committed being the best version of themselves!
Your Investment
$240.00 + Voluntary Contribution (after the retreat)
Price includes: Taxes, two nights stay at Le Couvent, all catered meals and snacks, all workshops/activities
Spaces are limited. Previous retreats filled up in few hours.
Our unique contribution model
To make our retreats accessible to as many people as possible, our price reflects the required amount to cover the costs of the space rental and catering service. At the end of the retreat, you are free to add a contribution from a place of love and generosity—in spirit of how valuable you feel the experience was for you. Your contribution is what allows us to keep on offering these life-transforming retreats at such an affordable price. We are deeply grateful for any amount, knowing that your gift is what paves the way for us to keep on giving!
Sign me up!
COMPLETE - Transformational Weekend Retreat
Starts On:
June 23, 2017
6:00 PM
Ends On:
June 25, 2017
3:00 PM
Transformation Facilitator
Kosta Stoyanoff – UpliftedLife.com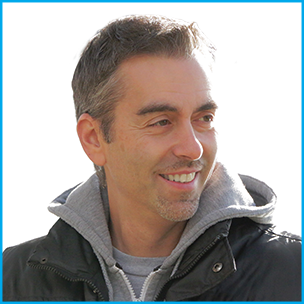 Through his one-on-one sessions & transformative workshops and retreats, Kosta has helped individuals experience and express their highest potential for over 15 years. His style of communication is both refreshing and down-to-earth — helping to translate spiritual wisdom in a way that is applicable, relatable and relevant to our everyday lives.
In a simple, easily digestible, yet extremely potent way, he lovingly nudges, guides and supports others to move beyond their fears and blockages as they embark on the journey from where they are to where they choose to be. He does so by helping them "get out of their own way" and reconnect with the purpose and wisdom of their soul.
In addition to working privately with individuals worldwide, Kosta assists inspired leaders and visionaries within organizations who are looking to expand their awareness and positively affect the lives of others. His mission is to inspire, empower and support those who are passionate about evolving into their best selves and who genuinely care about the legacy they leave behind. He calls these people "Uplifters"!
What people are saying
---
"Thank you for one of the most honest and amazing experience in my life. I gave myself this present, I spent time with myself, I allowed myself to feel, I could see the world with different eyes… and so much more! Thank you for making all of this possible 🙂 Every moment and everyone is kept in my heart for the rest of my life path. Blessings and Love."
---
"I want to thank you for offering me this safe space where I was able to just be myself and share with others."
---
"Beautiful weekend. Thank you for organizing this Re-Treat! I loved meeting all the different people from different backgrounds. It was truly inspiring. I loved listening to your wise words, they spoke to me. They reached me in a way that was incredibly powerful. I felt a lot this weekend. It was emotional, at times difficult, but all good. It was like divine therapy! Thank you for the safe space you provided for that. I loved having the time to stop, enjoy, eat and laugh with strangers that have become friends. Thank you, thank you, thank you. Lots of Love!"
---
"Loved it, loved it, loved it – So many gems were shared and received. What an amazing weekend! The love, wisdom, openness, warmth and the 'YOU' you bring and so generously share is invaluable!"
---
"Thank you all for your beautiful presence this weekend. I have arrived home with a renewed sense of connection and knowing that I have access to my centre/my anchor at any time just by slowing down and that it will allow me to be my best self as a partner, friend, mom, employee, etc!"
---
"Thank you everyone for this amazing experience! Such a wonderful group of awesomeness. Grateful for spending time with dear ones and meeting new friends. I was thinking about all our discussions during the drive back… our time together clearly had an impact on me. I went into the weekend with an open mind and no expectations and look how awesome it turned out… going into life now with an open mind and no expectations :-)"
---
"How magical was that! Did we really experience this awesomeness?! I'm still floating in a cloud of magic and embracing all the love and wisdom received. Thank you everyone for bringing and sharing yourself, your journeys and your uniqueness! What an incredible retreat! So much love, beautiful insights and gems were shared!"
---
"What a privilege it was to spend the weekend in your loving presence. I learned so much from your wisdom and generous spirits. I wished for magic, and it was magical."
---
"How revived, kind and loving I feel coming back home tonight. Feeling light and uplifted and exponentially grateful for this experience. So many meaningful connections that feel like that the beginning of many new great friendships. Thank you to everyone who participated in this weekend and made it the awesomeness it was!"
---
"I came home with a new, re-energized outlook on life. Feel so grateful and blessed to have met so many wonderful, inspiring, and joyful people. Thank you for such a wonderful experience. You are awesome. There are no words to describe the magic that was felt all through this amazing retreat. Can't wait to meet you all again."
---
"Thank you for being there with so much generosity and openness. It made this week a magical experience. Thank you from the bottom of my heart."
---
"I only knew 3 people coming into this weekend, yet I feel like I just spent quality time with 40 dear friends in the most peaceful setting. Thank you all for your energy and generosity, and wishing you all your Heart and Soul need and desire.
---
"This weekend was sooooo powerful, we were even able to change the season! This weekend was amazing because we were all there. Thank you, all of you, for your presence, your energy, your kindness and your open minds. I will cherish all these magical moments, emotions and revelations always with love and appreciation."
---
"Thank you to the life and the universe to have brought me to you all this weekend. An overflowing energy of love, of listening, of compassion. A thirst for sharing, giving and receiving. Open to life! I take the time now to reflect and absorb. Thanks a thousand times."
---
"Can't stop thinking about the amazing experience I lived last week-end. I learned so much and unveiled so many untapped parts of myself… It was fantastic. From the bottom of my heart: thanks to all of you!"
---

Note: There will be more information coming up regarding the schedule overview, which will be a balance between downtime, uplifting conversations, inspiring workshops, meditation, nature walks and meals.

Most rooms are double occupancy. Let us know if you are coming with one or more friends.

Please share this event with the people you know who would benefit from it the most.

For more information, please contact: Kosta Stoyanoff – kosta@upliftedlife.com
COMPLETE - Transformational Weekend Retreat
Starts On:
June 23, 2017
6:00 PM
Ends On:
June 25, 2017
3:00 PM